Double Digit Returns Without the Risk of the Stock Market
by Joanne Musa
web site

Send Feedback to Joanne Musa
Print
About Author
Report Problem
Tweet This

Tweet
Are you tired of losing money to the market? Want to know how you can get double digit returns on your money and still sleep well, knowing that your money is in a safe investment? Well you can get
double-digit returns
with real estate guaranteed tax lien certificates.
Now is a great time to start investing in tax liens, especially since other traditional long term investments, like stocks, and traditional real estate are in turmoil. With the stock market you don't know what's going to happen tomorrow, but the interest that you get on your tax lien portfolio does not fluctuate with the market or the economy, it stays consistent over time. And unlike other real estate investments, you don't need a lot of money to get started and you are in first position, even ahead of the mortgage.
When you purchase a tax lien on a property, you are not purchasing the property, but paying the taxes and placing a lien on the property for the amount of taxes that you paid and the interest that the county would normally charge the tax payer. This is a win-win situation for everyone.
* The county gets the tax money that they need to meet their budget.
* The homeowner gets extra time to come up with the tax money.
* And the investor gets returns of anywhere from 8 percent to 36 percent per annum depending on the state.
If the lien is not paid within a specified period of time (which is set by each state) then the lien holder can foreclose on the property in order to satisfy the lien. Now that's incentive for the property owner to pay!
But what if you want to buy tax liens, but you don't live in a state that has tax lien sales, and you don't live within driving distance of a state that does sell tax certificates? One alternative to buying tax liens at a physical auction is to participate in the online tax sales. There are only a handful of states that have tax lien sales online, but fortunately each state that does have online tax sales conducts their sales at a different time of the year. So you can participate in an online tax lien sale somewhere in the United States in almost any season of the year.
As of the time that I'm writing this article there are only 6 states that have tax sales online. And even in those states, not all of the counties have online tax sales. Each year, however more counties from different states move to conducting their tax sales online. The online tax sales are very different in each state, but they do have a few things in common. These counties make it easy for you to register and bid online. The most important part of purchasing tax liens, like any other investment, is doing your due diligence. To find out more about buying tax liens online including:
* which states have online tax sales,
* what these online sales have in common,
* and more about doing do diligence for online tax sale properties,
go to www.BuyingTaxLiensOnline.com to get your short complimentary video and learn more.
Joanne Musa is a tax lien investing specialist. She works with investors who are ready to build a profitable tax lien portfolio. If you need more help and step-by-step instruction on buying tax liens online, go to
www.BuyingTaxLiensOnline.com
.
Please scroll down to leave a comment below...


Contact the Author
Joanne Musa
Tax Lien and Tax Deed Investing
joannemusa@taxlienlady.com
Joanne Musa
's web site
awesome comments
Audios & Videos You Might Enjoy on This Subject
Why Invest In Tax Liens?
Taken from a webinar in August of 2013. ...

Tax Lien Investing Conference - Anaheim 2013
Tax Lien Investing Conference on November 4th in Anaheim California from 8:30am until 5:00pm pacific. ...

Online Tax Sales
Online Tax Sales -http://BuyingTaxLiensOnline.com Watch this video to see how you can get better interest on your investments from Online Tax Sales by buying tax liens online. ...

Tax Lien Software
Tax Lien Software - http://taxlienlady.com/TLM Watch this video to discover the best tax lien software I have found and personally use. It's easy to use and by far the best tax lien software on the ...

2013 Tax Lien Investing Conference
I'm happy to announce that the plans for the 2013 Tax Lien Investing conference are being finalized. the conference will be held in Baltimore Maryland. ...


Related Articles
This article has been viewed 1637 time(s).
Upcoming IgnitePoint Events
Ignite your light, life and faith at an upcoming live IgnitePoint city event. Also
find out how you can become a speaker at one of these events
!
IgnitePoint - Atlanta
Spring 2015
IgnitePoint - Salt Lake City
Summer 2015
Imagine a TEDxR-style event where you can mention God, Jesus Christ and tell your faith-promoting stories! Learn more here.
Featured Collaborator
Janis Pettit
Janis Pettit
offers small business coaching, and is known as the Big Results Business Design coach and marketing expert. She's owned four successful small businesses in the last 22 years and has coached hundreds of small and solo business owners, showing them how to turn their ideas and knowledge into a 6 figure income.
Meet Janis...
You can be featured on our site! Ask How!
Books by this Author
3 Stealth Strategies For Hugh Profits In Tax Lien Investing
This video on Joanne's stealth strategies is a download for only $9.95. This video on Joanne's stealth strategies is a download for only $9.95.
7 Steps to Building Your Profitable Tax Lien Portfolio
FREE special Report ''7 Steps to Building Your Profitable Tax Lien Portfolio'' by the Tax Lien Lady.
Build Your Profitable Tax Lien Portfolio
Build your own profitable portfolio of safe, high yielding, real estate guaranteed tax lien certificates.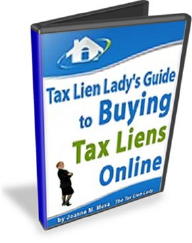 Buying Tax Liens Online
webinar recording, manual, plus bonus consult and videos on how to buy tax liens online. Includes guide to all the counties that have online tax sales.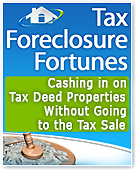 Tax Foreclosure Fortunes
Learn how to make money on overbids from tax foreclosed homes. This course includes a teleseminar/interview, manual, support documents and bonus e-book.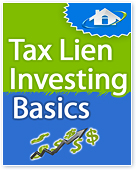 Tax Lien Investing Basics
Learn the basics of investing safe, high yeilding, real estate secured tax lien certificates and tax deeds with this audio course. Online course includes 2 audio lessons with manuals on the basics of tax lien and tax deed investing and how to find the tax sale information. The course also includes 2 bonus e-books and 2 more bonus audios. All for only $97!
The Truth About Tax Lien Investing
Joanne Musa, The Tax Lien Lady, has just updated her 99 cent Kindle book for 2014. Next month the price of the book will be increased to $2.99. So here is the last chance to buy it while it's 99 cents.