The Top 20 Video Submission Sites for Maximum Visibility
Bea Fields
web site

Send Feedback to Bea Fields
Print
About Author
Report Problem
Tweet This

Tweet
We recently had a wonderful trailer produced for the book EDGE! A Leadership Story. You may view it here:
In going through this process, I have discovered that there are about 20 video sites that are tops for getting great visibility, and I want to share those with you. If you don't want to load these manually, you may want to check out Traffic Geyser (http://trafficgeyser.com) for submission help.
Here you go...The top 20 video submission sites according to Bea:
This article was authored by Bea Fields. Fields is an Executive Coach, Speaker and Author and the President of
Bea Fields Companies, Inc.
and the Founder of
Five Star Leader Coaching and Training
. She specializes in Leadership and Team Coaching for high growth companies, non-profit organizations and medium-sized businesses. Fields is the co-author of
Millennial Leaders: Success Stories From Today's Most Brilliant Generation Y Leaders
and
EDGE: A Leadership Story.
Please scroll down to leave a comment below...


Contact the Author
Bea Fields
Leadership and Generation Y Leadership
bea@beafields.com
Bea Fields
's web site
awesome comments
This article has been viewed 18948 time(s).
Featured Collaborator
Kathi Laughman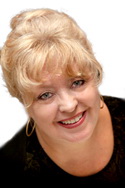 To live your best life, start with living your best day. It's far more achievable than we think. First, begin and end with gratitude. Second, be committed to inspiring, facilitating and investing in the success of others. Do that every day. The result will be success that is gratifying and a life that truly matters.
Meet Kathi...
You can be featured on our site! Ask How!
Books by this Author
Become a Blogging Maniac E-Book
This e-book is a jam-packed multi-media e-book (html) which will walk you through the basics (and a few advanced features) of the top blogging tool Wordpress (and...Wordpress is free!)Scores of links and tutorials!
Edge: A Leadership Story
Edge: A Leadership Story is a narrative non-fiction book which speaks to not only top CEO's like protagonist Mitchell James but to everyone - community leaders, parents, coaches, teachers - in leadership roles of any kind! Edge is a compelling story that highlights the engaging approaches of using vulnerability to build relationships, and creativity to stand out in the marketplace, while giving you permission to lead dynamically without losing your identity in the process. At each chapter's end readers will find interactive and thought provoking summaries and coaching questions to help them see themselves, their colleagues, and their loved ones through fresh eyes. By Bea Fields and Corey Blake with Eva Silva Travers
Millennial Leaders: Success Stories from Today's Most Brilliant Generation Y Lea
In Millennial Leaders, you will read success stories from the most brilliant leaders of tomorrow who are already leading today.