Why You Must Have a Vision
by Kent Jacobson
web site

Send Feedback to Kent Jacobson
Print
About Author
Report Problem
Tweet This

Tweet
I know . . . I know . . . I am not telling anyone something new by writing about this topic. Every now and then we all need to be reminded of what we have learned, re-think how it applies to our current situation and implement actions as appropriate. Basically, I just wanted to emphasize the importance of having a vision statement. Having a vision statement for your company, group, team, family or yourself makes common sense because it provides direction on where you want yourself or the group to go. Without a vision, neither you nor anyone in the group knows where they are going or what needs to happen to get there. Your vision statement needs to be to clear and concise.
Vision statements should not be complex nor take too long in developing. The best way to get started is by brainstorming a few key phrases, formulate a sentence or two and think about it for a while. Ask yourself, if I were reading this for the first time, would I get it? If not, try again and you will get it. After you create the vision statement, write it down, communicate the message and display with pride. One very effective technique in creating vision statements is to incorporate the use of your company's name and key words such as: we, our and us. Avoid the generalization and soft words such as: transform and create.
In support of the vision statement, many companies develop the supporting mission statement and at times have combined the two. I think keeping the vision and mission statements separate promotes better communication of your message and keeps people focused. The mission statement explains what a company does and supporting attributes distinguishing your company from another. Again, keep the mission statement clear and concise when your create one.
Here are two vision statements I like:
Amazon.com: Our vision is to be earth's most customer centric company; to build a place where people can come to find and discover anything they might want to buy online. 3M Canada Vision Statement: We will grow by helping our customer's win - through the ingenuity and responsiveness of people who care.
The vision statement facilitates decision making by aligning everyone towards a common purpose. For the decision makers, the power of vision statements supports timelier and less controversial decision discussions. If you are part of a company without a vision statement, I'm sure you have observed the chaos that can be created when different agenda's collide. Even back during biblical times, people realized the power of a vision; refer to Proverbs 29:18 ... without a vision people will perish...
There are many helpful resources online; a little research may be of assistance to you if creating a vision seems confusing. Put some thought into your vision statement and see the positive results and benefit of having one. May your hopes and dreams turn into reality and success.
Kent Jacobson, a.k.a. "Mr. Success" is a trusted authority in the success field and provides valuable success information for free through his website at:
http://www.Shortcut2Success.com
. You can also read Kent's Success Blog to find more success secrets at:
http://www.Shortcut2Success.com/blog
Please scroll down to leave a comment below...


Contact the Author
Kent Jacobson
Success, Financial and Personal Growth
shortcut2success@gmail.com
Kent Jacobson
's web site
awesome comments
This article has been viewed 2570 time(s).
Upcoming IgnitePoint Events
Ignite your light, life and faith at an upcoming live IgnitePoint city event. Also
find out how you can become a speaker at one of these events
!
IgnitePoint - Atlanta
Spring 2015
IgnitePoint - Salt Lake City
Summer 2015
Imagine a TEDxR-style event where you can mention God, Jesus Christ and tell your faith-promoting stories! Learn more here.
Featured Collaborator
Kathi Laughman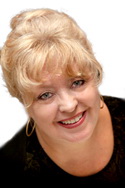 To live your best life, start with living your best day. It's far more achievable than we think. First, begin and end with gratitude. Second, be committed to inspiring, facilitating and investing in the success of others. Do that every day. The result will be success that is gratifying and a life that truly matters.
Meet Kathi...
You can be featured on our site! Ask How!
Light the World: How Your Brilliance Can Shift the Planet
As a planet, we stand at a crossroads. One path leads to darker days. The other leads to freedom and light. ''Light the World: How Your Brilliance Can Shift the Planet'' details how you can leverage your life experiences and insight to take your place as a Light Bearer in this new age.
Trust Your Heart: Building Relationships That Build Your Business
25 entrepreneurs share their most powerful relationship marketing lessons used to massively explode their businesses! Filled with valuable relationship-building tips for the newbie and seasoned entrepreneur alike, Trust Your Heart: Building Relationships that Build Your Business will inspire you to tap into the synergistic power of relationships to catapult your business to the next level.
Trust Your Heart: Transform Your Ideas to Income
True accounts of 19 entrepreneurs who overcame the odds and created their own profitable businesses from scratch! Filled with valuable success tips for the newbie and seasoned entrepreneur alike, Trust Your Heart: Transform Your Ideas Into Income will inspire you to take the leap of faith and pursue sculpting the business of your dreams.