Work From Home Answering Phones
Jeff Casmer
web site

Send Feedback to Jeff Casmer
Print
About Author
Report Problem
Tweet This

Tweet
One way to work from home is to hire yourself out to companies wanting to hire people that want to stay at home and work. This is great for people who do not want to commute back and forth everyday. This is known as telecommuting. There are a number of companies you can do that for. One place to find employers looking for employees is Ignotius.
Ignotius breaks down the jobs into categories including website design, sales, artists, freelance, programmers and more. One way to work from home is to do customer service work and answer the phone. This type of work includes inbound sales where you get paid to offer solutions and then ask for the order.
One company who is unique in how they do this is Liveopps.com. Liveopps.com offers a customer call center that is staffed with people who work from their homes in the United States. These people work as an independent agent. Many times you here of companies moving their call centers over to somewhere like India. LiveOpps.com is proud to work with American companies providing employees who work right here in the USA.
An Agent is an independent contractor that develops and manages their own business. An Independent Agent contracts with LiveOps under an Independent Contractors Agreement to receive calls from people requesting products or services from LiveOps clients. The type of people who successfully work from home with LoveOpps.com according to them:
They are professional and capable of providing a high level of service to all phone calls they receive.
They enjoy the freedom that working at home allows them but will be available to work a certain amount of hours a week.
They are positive and optimistic. They are tolerant and accepting of differing view points.
They are even tempered and handle frustration well. They are comfortable with numeric reasoning.
They log on time, and honor all time commitments.
They require you have a computer with high speed internet connection and a separate phone line to receive calls. This is true for many work from home positions. Since you are answering the phone for companies they want no noise in the background. All pets have to be separate for where you are working.
A separate phone line makes sense with all of the interruptions your home phone can bring including the most obnoxious of all, call waiting.
Other telecommuting positions will require you to have a fax number, unlimited long distance, learn how to operate a client resource management system (crm system) use email, and Microsoft windows systems.
If you have a background dealing with customers on the phone working from home in the telecommuting industry may just be for you. You have to be disciplined enough to work when you are working and not get sidetracked with the many distractions working at home can bring.
This is why many companies require a separate work area because they know how difficult it can be at times to focus on working. The rewards of telecommuting are many and worth whatever it takes to get yourself and your home set up properly.
For more information on Working From Home Answering Telephones please visit: Work From Home Answering Telephones
Jeff Casmer is a home business owner. His
Online Home Business
website is designed to find and investigate the best online home business ideas. Check out his latest blog post:
Home Business Blog
Please scroll down to leave a comment below...


Contact the Author
Jeff Casmer
Affiliate Marketing/Internet Marketing
info@home-business-team.com
Jeff Casmer
's web site
awesome comments
This article has been viewed 3942 time(s).
Upcoming IgnitePoint Events
Ignite your light, life and faith at an upcoming live IgnitePoint city event. Also
find out how you can become a speaker at one of these events
!
IgnitePoint - Atlanta
Spring 2015
IgnitePoint - Salt Lake City
Summer 2015
Imagine a TEDxR-style event where you can mention God, Jesus Christ and tell your faith-promoting stories! Learn more here.
Featured Collaborator
Karon Thackston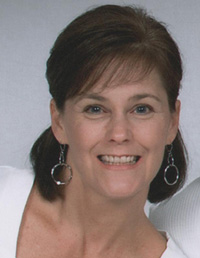 Copy not getting results? Learn to write SEO and web copywriting that impresses the engines and your visitors with Karon Thackston's Copywriting Course at CopywritingCourse.com.
Meet Karon...
You can be featured on our site! Ask How!
Light the World: How Your Brilliance Can Shift the Planet
As a planet, we stand at a crossroads. One path leads to darker days. The other leads to freedom and light. ''Light the World: How Your Brilliance Can Shift the Planet'' details how you can leverage your life experiences and insight to take your place as a Light Bearer in this new age.
Trust Your Heart: Building Relationships That Build Your Business
25 entrepreneurs share their most powerful relationship marketing lessons used to massively explode their businesses! Filled with valuable relationship-building tips for the newbie and seasoned entrepreneur alike, Trust Your Heart: Building Relationships that Build Your Business will inspire you to tap into the synergistic power of relationships to catapult your business to the next level.
Trust Your Heart: Transform Your Ideas to Income
True accounts of 19 entrepreneurs who overcame the odds and created their own profitable businesses from scratch! Filled with valuable success tips for the newbie and seasoned entrepreneur alike, Trust Your Heart: Transform Your Ideas Into Income will inspire you to take the leap of faith and pursue sculpting the business of your dreams.