Free and Clear Property for $100
by Joanne Musa
web site

Send Feedback to Joanne Musa
Print
About Author
Report Problem
Tweet This

Tweet
You may have seen the late night infomercials advertising that you can buy properties worth tens of thousands of dollars for as little as $100? Did you believe that it's possible to buy properties like that "free and clear" such a small amount? The difference between you and my friend Jack Bosch is that you probably did not believe these claims and he did.
Ten years ago he bought one of these manuals on how to buy Tax Delinquent Properties for as little as $100 and you know what, it didn't really work like he thought it would, but it did kind of work. So Jack kept with it and made some changes to it, improved it and made it better year after year until finally in 2002 he had figured out a system that worked really well. His system worked so well that over the next few months he became a millionaire by buying properties for as little as $100, and selling them for $2000 or $5000. Since then, he has personally bought and sold over 5,000 properties and made money consistently in good markets, great markets and in bad markets. Yes, my friend Jack is still making money at this in today's market. Even with the downturn in the real estate market, he's making money with his system of investing in tax delinquent properties.
So how did he do it? Jack has identified a system to find people who own properties that they no longer want. Once he finds these people he presents them with an extremely low offer on their property in a way that they are likely to accept it. He has a simple step by step system which allows anyone to have a massively successful mailing campaign to long time property owners who are frustrated and fed-up and have decided to let their property go for taxes.
Jack has it down to a science. He knows just how many letters he has to send out in order to get 100 responses and he knows just how many properties he's likely to purchase out of those 100 responses that he gets from his letters. It's a simple numbers game. And the best thing about his system is that it does not require cold calls, or any kind of "sales" technique.
No, the property owner actually calls you and you then make an offer in writing without even talking to the seller again. So if the property owner likes your offer, great, he'll accept it. If he doesn't like it, he can toss it out, but you don't have to face the uncomfortable situation of having to negotiate with sellers.
It is possible to buy property for as little as $100, you just need to have the right system in place and you need to have a targeted approach and not just some vague idea of how to do it.
Get more information on Jack Bosch and his Land Profit method of investing in tax delinquent properties at
www.Jack-Bosch-Land_Profit.com
Joanne Musa works with investors who want to reap the rewards of investing in profitable tax lien certificates and tax deeds. Her tax lien investing articles appear all over the Internet. Tax Lien Lady's Member's Area is designed to help you navigate though the steps to building a profitable portfolio of tax liens or tax deeds. With 3 full courses, dozens of videos, and monthly webinar training, you'll quickly move forward on your journey to tax lien investing success! Join us at
www.TaxLienLady.com/Membership.htm
Please scroll down to leave a comment below...


Contact the Author
Joanne Musa
Tax Lien and Tax Deed Investing
support@taxlienlady.com
Joanne Musa
's web site
awesome comments
Audios & Videos You Might Enjoy on This Subject
Why Invest In Tax Liens?
Taken from a webinar in August of 2013. ...

Tax Lien Investing Conference - Anaheim 2013
Tax Lien Investing Conference on November 4th in Anaheim California from 8:30am until 5:00pm pacific. ...

Online Tax Sales
Online Tax Sales -http://BuyingTaxLiensOnline.com Watch this video to see how you can get better interest on your investments from Online Tax Sales by buying tax liens online. ...

Tax Lien Software
Tax Lien Software - http://taxlienlady.com/TLM Watch this video to discover the best tax lien software I have found and personally use. It's easy to use and by far the best tax lien software on the ...

2013 Tax Lien Investing Conference
I'm happy to announce that the plans for the 2013 Tax Lien Investing conference are being finalized. the conference will be held in Baltimore Maryland. ...


Related Articles
This article has been viewed 3306 time(s).
Upcoming IgnitePoint Events
Ignite your light, life and faith at an upcoming live IgnitePoint city event. Also
find out how you can become a speaker at one of these events
!
IgnitePoint - Atlanta
Spring 2015
IgnitePoint - Salt Lake City
Summer 2015
Imagine a TEDxR-style event where you can mention God, Jesus Christ and tell your faith-promoting stories! Learn more here.
Featured Collaborator
Marnie Pehrson
Meet Marnie...
You can be featured on our site! Ask How!
Books by this Author
3 Stealth Strategies For Hugh Profits In Tax Lien Investing
This video on Joanne's stealth strategies is a download for only $9.95. This video on Joanne's stealth strategies is a download for only $9.95.
7 Steps to Building Your Profitable Tax Lien Portfolio
FREE special Report ''7 Steps to Building Your Profitable Tax Lien Portfolio'' by the Tax Lien Lady.
Build Your Profitable Tax Lien Portfolio
Build your own profitable portfolio of safe, high yielding, real estate guaranteed tax lien certificates.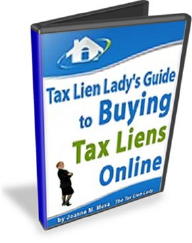 Buying Tax Liens Online
webinar recording, manual, plus bonus consult and videos on how to buy tax liens online. Includes guide to all the counties that have online tax sales.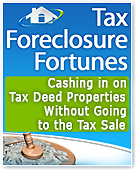 Tax Foreclosure Fortunes
Learn how to make money on overbids from tax foreclosed homes. This course includes a teleseminar/interview, manual, support documents and bonus e-book.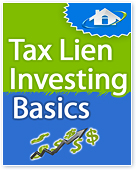 Tax Lien Investing Basics
Learn the basics of investing safe, high yeilding, real estate secured tax lien certificates and tax deeds with this audio course. Online course includes 2 audio lessons with manuals on the basics of tax lien and tax deed investing and how to find the tax sale information. The course also includes 2 bonus e-books and 2 more bonus audios. All for only $97!
The Truth About Tax Lien Investing
Joanne Musa, The Tax Lien Lady, has just updated her 99 cent Kindle book for 2014. Next month the price of the book will be increased to $2.99. So here is the last chance to buy it while it's 99 cents.